Doughnuts! Doughnuts! Doughnuts!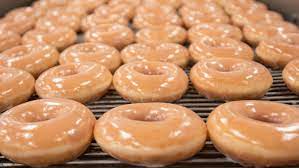 The Bruning-Davenport Outreach Committee and the Elementary PTO are hosting a Krispy Kreme doughnut sale! The proceeds are aiming to help support the Elementary Carnival at the end of the year.
We will be selling a box of a dozen glazed doughnuts for $10. The presale will begin November 16th and forms due Nov. 30th! The doughnut boxes will be ready for pick up before or after the School Christmas Program in the Davenport building at 7pm.
Note: You are responsible for pick up and delivery of your donut order.
Keep in mind that these are great frozen and reheated!
Order forms are to be returned to classroom teachers!